Homebuilt Homepage
Kits And Plans
Bohemican International
TST-9 Junior 2000
---
TST aircraft are in 18 countries around the world. We offer gliders, motorgliders, light single and two-seaters. All desings are available as ready to fly , kits in different stages, or plans and individual parts are also available. All designs are JAR 22 certified.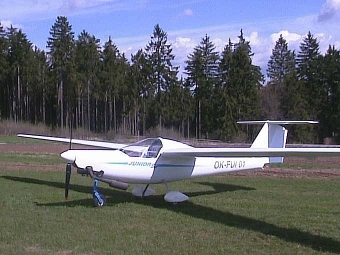 TST-9 Junior 2000
Motorglider - microlight aircraft, with ROTAX 447 engine at front and nose wheel undercarriage.
Modernized replacement for the TST-7 Junior.
Complete Info Pack $10.00 (Covering all designs.)
---
Bohemican International
36 Buchanan Road
St. Catharines Ontario
L2M 4R6 Canada
(905) 935-4938
E-Mail pdoktor@niagara.com
---
Return to Bohemican International
Return to Kits And Plans
Return to Homebuilt Homepage